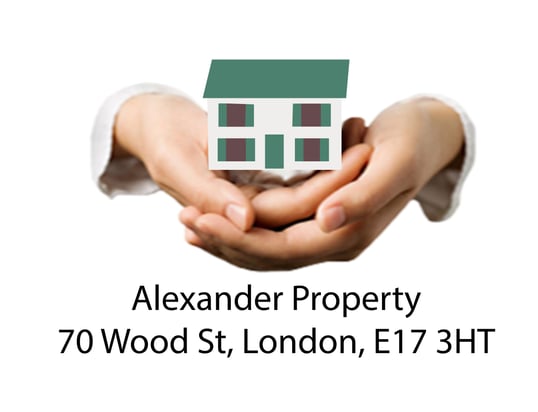 These are genuine un-edited testimonials from our Tenants
You are welcome to inspect any of the original written testimonials held on file in our offices by arrangement, or speak to any one of our clients – with their permission – regarding their personal experience of letting with ourselves.
Having been a tenant of Alexander Property for over two years I have been more than satisfied with the level of professionalism given by the company. The property that I rent is of a good quality and when minor problems have occurred Alexander Property Management have resolved them quickly and without any fuss
Neil Warmington - Ilford Essex
I have been a tenant with Alexander Property for the past 2 years. They look after their properties well and when you have anything that needs to be done in the flat they always do it promptly.
Uniece Zamba - Dagenham Essex
BEST PROPERTY AGENTS/LANDLORD....Alexander Property Management are the best property agents/Landlord anyone can ask for. They are extremely efficient and friendly.
As present tenants, we can say confidently that we've never had any issues with them since we moved in about 4 years ago. Maintenance matters are addressed ASAP, government regulations are adhered to and we are happy as can be.
Mr and Mrs Davies - Dagenham Essex
I have found Alexander Property a very helpful and supportive Landlord. Simon is always on hand whenever needed and any issues are always dealt with promptly & to a good standard.
They are very approachable & friendly. I am incredibly happy renting this property & this is partly down to the Landlord :-)
Ms R.G Brentwood Essex
I am extremely pleased to deal with Alexander Property. With a quick response every time I need, they are there to sort it out fast and efficiently. Excellent Estate Agent.
Highly recommend !!
Anderson Barreiro Silva - Isle of Dogs London E14
I have been with Alexander Property Management for fifteen years.
I have known Simon as a Landlord for well over 15 years and if any problems occur within the property it is dealt with almost immediately.
I have found Simon to be a very fair Landlord and always contactable.
Linda Green - Ilford Essex
I would like to say big Thank You to Simon for the exceptional service which I received. I have lived in a property rented from Alexander Property Management for 6 years and along this time any problem I came across has been dealing with fast and efficient. This has happened because it was easy to communicate with Simon and because he was fast and efficient in his response. I highly recommend Alexander Property and I do so without any reservation.
* * * * * Feb 7, 2020
High quality service! I would definitely recommend it. The process was very quick and smooth. The apartment was in great conditions. Simon is always very available if you have questions or need help.
Valerio Milana * * * * * May 3, 2018
Best property management/landlord we ever had. Highly recommend!
Irina McCowan * * * * * May 1, 2018
The best service in London. Simon is ready to help even at night. I feel myself a very valuable and important client. apartments in excellent condition. and even if you need something extra you can always count on help. Highly recommended.
* * * * * Apr 30, 2018
Very professional services. Highly recommended! Simon was extremely flexible and helpful in terms of showing us the property twice and ensuring the entire process was smooth and hassle free.
Asad Chagani * * * * * Apr 30, 2018
Michael Kattirtzi * * * * * 9 weeks ago
Simon provides an excellent, professional service. He has maintained an excellent level of service over the past two years of working with him, as he quickly responds to issues as they arise and finds an effective resolution. Excellent value for money too. He always ensures issues are resolved properly, quickly, and goes above and beyond with his support.
Reply from: Alexander Property Management Ltd (owner)
Thank you so much for your very kind review and for the five stars. Having dealt with both Landlords and Tenants for over 30 years now, its very gratifying to get such a good review from one of our top Landlords.
Billie Redman * * * * * 10 weeks ago
Simon at Alexander Property Management is a great landlord, was very professional and helpful moving in, I had a problem with the washing machine and Simon was really prompt with replacing a new one. I highly recommend!
Did you know that one of our tenants was with us for 23 years, and we still have some tenants that have been with us for over 15 years, we must be doing something right !
Its not always an easy job managing property so when tenants leave such wonderful reviews it makes our job all the more worthwhile.
Our tenants are the backbone of our business. They are as important to us as the landlords supplying the quality properties. Put good tenants together with good landlords, house them in quality accommodation and you have a winning scenario.
Some of our former tenants go on to become one of our Landlords in later life, we take that as a great compliment.