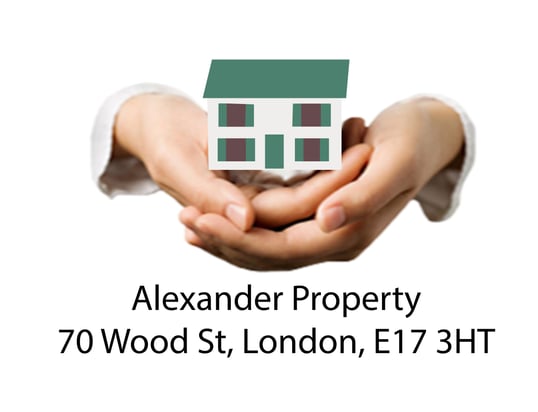 Email: info@alexanderproperty.co.uk
Phone: 020 8501 1489

We believe that part of our success in dealing with Landlords for the past 30 years is that we ourselves are Landlords and fully understand the needs and requirement of both Landlords and Tenants in the ever changing world of residential letting.
Landlords Services.
What can we do for you?
RENT COLLECTION
We will collect your rent monthly and pay it in to your Bank Account as soon as the payment has cleared. Usually within 7 days.
You will receive a monthly emailed Statement along with each rent payment.
FULL MANAGEMENT
We believe that the only way to be a competent Lettings Management Company is to offer a full Management service with regular inspections. We do not offer any half Management or tenants finder service its all or nothing with us.
Should any maintenance work need to be carried out we can make all the arrangements for you. We have our own list of recommended qualified tradesmen but if you prefer, you can nominate your own.
We receive no inducement from any tradesman by giving them work nor do we charge any fees on top of the tradesmen's costs.
We do have an arrangement with our tradesman that we will pay them promptly but for that in return we expect prompt service when we need them.
LANDLORDS FEES
The agreed 10% percent commission for us managing your property.
No set up fees, No renewal fees, no property visit fees.
No cost to draft up and produce your tenancy agreements
Digital Inventory - Including in the service- Provided at no cost to landlords nor tenants.
For the actual cost, and no more, for repairs and upkeep of their property and for any legislative fees, for example property licences, gas and electricity safety inspections and Inventory costs. We do not ask nor receive any additional amount over and above any cost.
FURNITURE & FURNISHINGS
If you wish to let your property furnished, it must by Law comply with the current Fire safety regulations
Upholstery and Beds that comply will have a distinctive sewn- in label and must have been purchased after 1989.
Other Services
Digital Inventory - The cost of producing an online and paper Inventory of contents and condition of the property is always recommended. This service is provided as part of our services at no additional cost.
Assessment of your property by our experienced lettings manager to find out your needs.
Conducting a thorough inventory report of the rental valuation of the property.
Assessment of your property by our experienced lettings manager to find out your needs.
Marketing of property
Advertising of the property on our agency website plus Zoopla & Rightmove.
Sharing of the property on our website, and major property portals.
Property viewings
Conducting of after-hours property viewings to facilitate professional working tenants.
Full check of employer, landlord and bank reference from potential tenants interested carried out by a credit referencing company at a cost of £30 per person plus Vat ( Charged by the credit ref co, not us).
Updates to landlords on viewings and feedback from tenants whom have viewed.
Tenant referencing
Extensive database of existing tenants looking for properties in East London and Essex.
Checking of references to find the suitability of potential tenants for the property.
Full check of employer, landlord and bank reference from potential tenants interested.
Compliance & Legal
Draft compliant AST agreements with the tenants with specified special conditions.
Ensure timely registration of the security deposit with the Tenancy deposit scheme.
Organise Gas safety certificate & Energy performance certficate in line with regulation
GAS FITTINGS & APPLIANCES
As a Landlord you are responsible for the service and maintenance of any gas heating system and all gas appliances. By Law these must be inspected annually by a Gas safe Registered gas fitter and a Safety Certificate obtained. Typical costs of a safety inspection are £72 - £85 depending on how many gas appliances are at the property
ELECTRICAL SAFETY
Electrical appliances, plugs and sockets must be supplied' 'safe for use' if in doubt we can arrange for a Qualified Electrician to check your system. An EICR Electrical safety check report is due on every rental property with effect from 1st July 2021. This is due every 5 years or less if the electrical engineer states so in their report. Landlords are responsible for the cost of this report and any subsequent remedial work required.
The cost for an EICR report charged by electricians will vary according to the size of the property but is typically £120-£160.
DECORATION
The nicer your property looks the nicer your tenant will be! This is the absolute truth. We always advise our Landlords to hand over their property in a clean and tidy condition. We do not take on any properties that do not meet these standards. We would recommend that walls are emulsioned in a neutral colour rather than wallpapered and that the paintwork inside and out is in good condition. The property should be in good order when handed over.
When decorating your property please review the ventilation before you spend your hard earned money. Poor ventilation may cause damp and quickly ruin your paintwork and walls. Check that the trickle vents on your windows are open and that extractors are clean and in good working order.
GARDENS
If your property has a garden, you'll want your tenants to look after it. If there is an area of lawn it is wise to leave a lawn mower and basic garden tools for the tenant's use. Some Landlords like to provide a Gardener to ensure that the garden is well maintained. This charge can sometimes be incorporated in the Rent. Typlically gardens charge £25-£30 per hour.
OVERSEAS LANDLORDS
We provide an overseas landlords service for Landlords living overseas, giving them complete peace of mind and keeping them informed if problems arise. We can supply FICO (Tax) forms to apply for Exemption Certificates (enabling us to pay rent over without tax deductions.) Tax affairs are however the Landlord's responsibility.
INSURANCE
When you let your property check with your insurers to make sure you are covered for letting the property.
HOUSING BENEFIT
Many tenants now claim Housing Benefit and most Landlords are quite happy to accept it. Benefit can be paid directly to you if you have opted to manage the tenancy yourself but it is worth noting that any overpayment (ie. your tenant is not declaring that they are working or have moved in a partner) may be claimed back from you
ENERGY PERFORMANCE CERTIFICATE
Any property rented out will be required to have an EPC carried out. This will rate the energy performance of a property on a scale of A to E. Therefore a property rating of A would be more attractive and inexpensive to run than a property with the rating E. The maximum allowed rating is E anything rated F or G will require work to make it more energy efficient.
We can arrange for your EPC to be carried out at a cost from the energy assessor of £49.